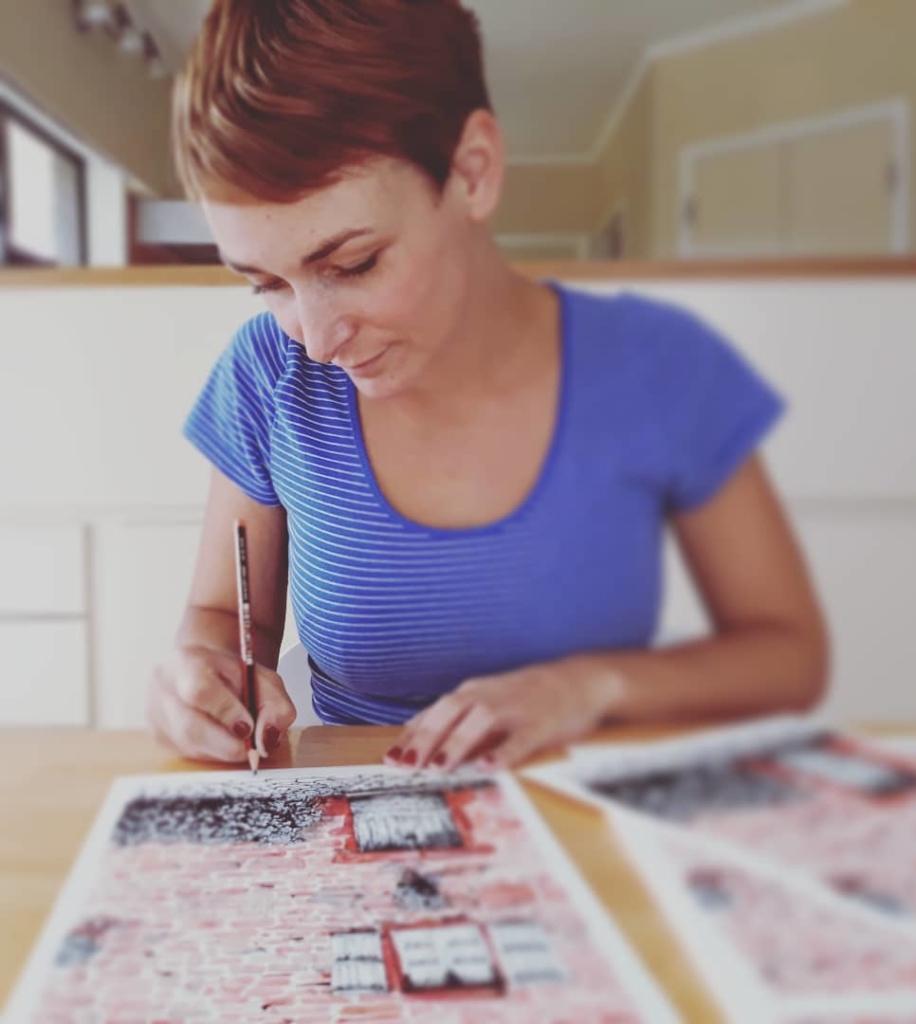 Born in France in 1980, I followed artistic studies in Lyon for 3 years. Since then, I work on illustrated works and graphic designs for communication resources, promoting city council and local events as well as businesses. Encouraged by an award at Les Tremplins de la Creation 2006 (France) for my paintings, I've also started exploring other media of expression such as travelogues and children's books.
Thus, in 2007, I embarked on a long trip to New Zealand. Over this year, I fell in love with New Zealand, its people and the Kiwi culture. Back in France, I was able to share my kiwi experience through illustrated French books about New Zealand. Pretty soon, it became clear to me that I couldn't stay away from this country for long. Since 2012, I live in New Zealand, a country that inspires me decidedly and embarks me regularly on new artistic projects.
Please visit my Facebook and Instagram .
Emilie Géant
Interested in all sort of visual projects, I've worked with Easyvoyage, Dynaspeak, Tauranga accommodation guide, MJC Novel, Editions Reflets d'Ailleurs, Philippe's Chocolate and more. I love the variety my work offers me. I collaborated on a wide range of projects such as picture books, travelogues, calendars, newsletters, advertising, marketing and communication media for magazines, retail stores, events organizations… I can't wait to find out where it'll bring me next!
For commissioned works, licensing, purchases and any inquiries, feel free to contact me:
(+64) 022 176 4133
Palmerston North | New Zealand