Various publication articles from Emilie Geant Art.
TV5MONDE Asie Pacifique
I've been offered the opportunity to share my love of Aotearoa and my life here as an illustrator on TV5MONDE's blogosphere.
You can discover my contributions HERE
Matariki calendar 2016/2017 for Dynaspeak and Te Wananga o Aotearoa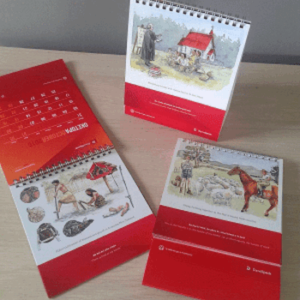 Illustrated by Emilie Geant
"The rising of the constellation of Matariki in the month of June signals to the people of Polynesia, settled across vast expanses of Oceania, that a new cycle has begun. In New Zealand, Maori developed a sophisticated culture adapted to the climate and conditions they discovered following organised migrations in large doubled hulled ocean-going waka to reach Aotearoa. Using traditional knowledge, with the stars and other natural signs to guide them, the master navigators of Polynesia preceded the great European explorers by several centuries.
This year's calendar reflects upon the extraordinary events of exploration, discovery, migration, settlement and cultural exchange that bought the development of Aotearoa New Zealand as a nation of different people."
2015/2016 Matariki calendar for Dynaspeak
Illustrated by Emilie Geant
The Maori new year is marked in June by the appearance of the constellation Matarki (or pleiades) and celebrates Matariki throughout the year as we mark more than 200 years of cultural exchange between Aotearoa New Zealand and France.
"Matariki is a time to treasure relationships. The great French navigator Jean Francois De Surville made landfall in Aotearoa and met Maori French chiefs in 1769, beginning a long exchange between France and New Zealand. Early French explorers, naturalists, artists, and pioneer missionaries were followed by settlers and entrepreneurs, winemakers and rugby players, visitors and scholars – a broad diversity of interests link our people today. From Gallipoli to the Western Front, through the Second World War, to peacekeeping operations around the world, our two people have stood together."
Terres de Voyages daily newsletter of Easy Voyage
Every day since March 31th 2014, Easyvoyage.com presents a remarkable site and submits it to votes of Easy Voyage community members.
Each of these mythical places will be presented daily with a brief description, a panoramic photo highlighting the beauty of the site, but also a drawing from the work of three illustrators, Catherine Adam, Emilie Géant and Sabine Hautefeuille illustrating the local traditions and customs, all in a tone intentionally light designed to pay tribute, with dreams, to the infinite richness of the world and countless escape's opportunities…
The Answer
Story written by Jessica Dziwulska, illustrated by Emilie Geant.
One knows the answer and another one knows the question. But unfortunately, these two are destined never to meet. Will you guess what is going to happen?
This children's book talks about human beings and relationships through beautifully written metaphors.
Published by Emilie Geant in 2013. ISBN-13 : 978-1494347130.(English Language; 60 pages in full color; format 21cm x 21cm).
Available from bookstores, Createspace.com or Amazon.com, Amazon.co.uk, Amazon.fr, Amazon.es and any good bookstore.
Contes de Nouvelle-Zelande
Tales collected and translated by Pascale Fontaine, illustrated by Emilie Geant.
This book relates tales and documentaries to discover the legends and traditions of New Zealand, to understand the commitment of Maori to their land, ancestors and faith.
Published by Editions Reflets d'Ailleurs in 2012. ISBN-13 : 978-2918593133. 
(French Language; 96 pages in full color; format 16cm x 24cm)
* Due to popular demand, this publication has been sold out and is unfortunately out of print at the moment *
La Terre Du Long Nuage Blanc
Carnet de voyage en Nouvelle-Zelande
With an urge to see the world, Emilie Geant decided to take pencils and sketchbooks to the other side of the world, to the country of the long white cloud, Aotearoa.
Published by Reflets d'Ailleurs in 2010. ISBN-13 : 978-2918593041. (French language, 64 pages in full color with an 8 pages central pocket book about moko, format 24cm x 16cm) 
* Due to popular demand, this publication has been sold out and is unfortunately out of print at the moment *
The Ants, Mayor Grant, Sir Patrick and the Old Tar Laying Machine
Millions of ants have invaded Palmerston North and the mayor needs to drive them away. It's a fictional situation, but a children's book set in Palmerston North that features familiar local names and places has just been released.
Author: David Clegg, Illustrated by Emilie Geant, Paperback published by Massey University Press in 2018. ISBN-13 : 9780473453282